Versatile
Customizable sizes with single, ceiling mount, and freestanding styles
Simple Set-Up
Lightweight aluminum frame, minutes to assemble, and inexpensive to ship
Easy to Change
Includes pull out silicone tab for fast one-step swap out of graphics
Ultra Bright
Shadow-free total illumination of your fabrics graphics
Long Lasting
Energy-efficient LEDs that are rated for 70,000 hours of usage
Super Thin
Only .61" in-depth allowing for sleek wall mounting options
Ultimate edge to edge visibility
Eloquently showcase your fabric graphics using the frameless back-lit Lightpanel AIR LED SEG Frame. Slip your fabric graphic onto the SEG frames front channel, and Lightpanel AIR LED SEG frame will securely lock your graphic in place.
The only laser cut, LED-powered SEG frame
The AIR LED SEG frame is the only frame that is built with a state of the art laser cut and etched acrylic back panel that is edge-lit with Tier 1 LEDs. This set-up will evenly light-up your fabric graphics in a manner that demands attention!
5 Standard Sizes + Custom Options
18" x 24"
22" x 28"
24" x 36"
30" x 40"
36" x 48"
Custom per request
Technology
By using state-of-the-art design, proven manufacturing processes and exceptional components we consistently manufacture high-end, extraordinary bright SEG frames.
HIGH-PRECISION LASER CUTTING
As opposed to competitors, LIGHTPANEL uses laser machines for ultra-fast, precise cutting of the acrylic. This enables the LED light to shine through the edge of the panel with minimal distortion. 
Because of our laser's high efficiency, we can guarantee you maximum accuracy and outstanding reproducibility.
LASER MADE DIFFUSION PATTERN
LIGHTPANEL is the only US-based company that uses World Class dotting laser machines and proprietary software to create fully enhanced dot patterns. Every pattern is optimized to evenly distribute light.
Because we use lasers to make the patterns, we can guarantee 100% even illumination.
INTEGRATED THERMAL MANAGEMENT
Yes, embedded LED's offer "high adaptability," however space inside of the acrylic where the LED's are embedded is small and can quickly heat up. This can shorten LED life while reducing LED color quality.
Discover how we use an advanced heat absorbent design to improve the LED's color performance.
SEG Frames That Stand Out
Thanks to cutting edge new dye-sublimation fabric printing, SEG frame fabric graphics display in high-definition life-like quality. The colors are lively creating vivid and stunning impressions that grab attention!
After the fabric is inserted, stretch and installed around the SEG frames edge, you will experience the same uniform appearance of a printed substrate. The finish is frameless giving brands a clean and modern look.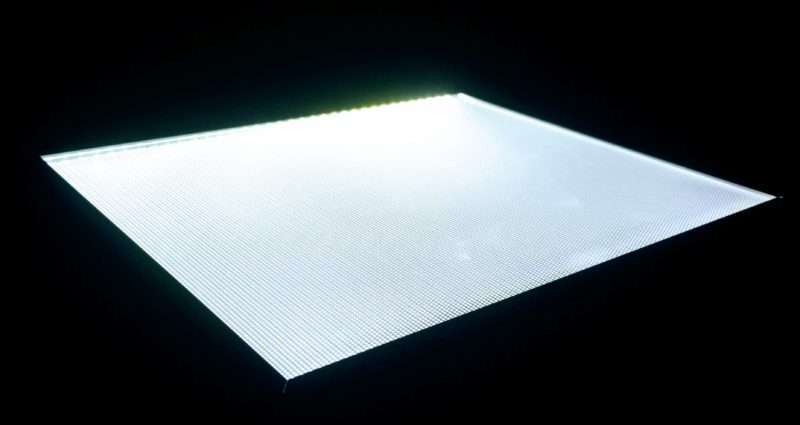 Let's Collaborate
From pricing to desiging a custom SEG frame around your exact specifications we are here to assist you!
We offer same day quotes

Custom SEG frames available

OEM and wholesale pricing

Application design support

Ships from St. Francis, WI

2 Year Warranty